2 for 1 Train Ticket Details
get 2for1 offers at top attractions when you travel with us
London Eye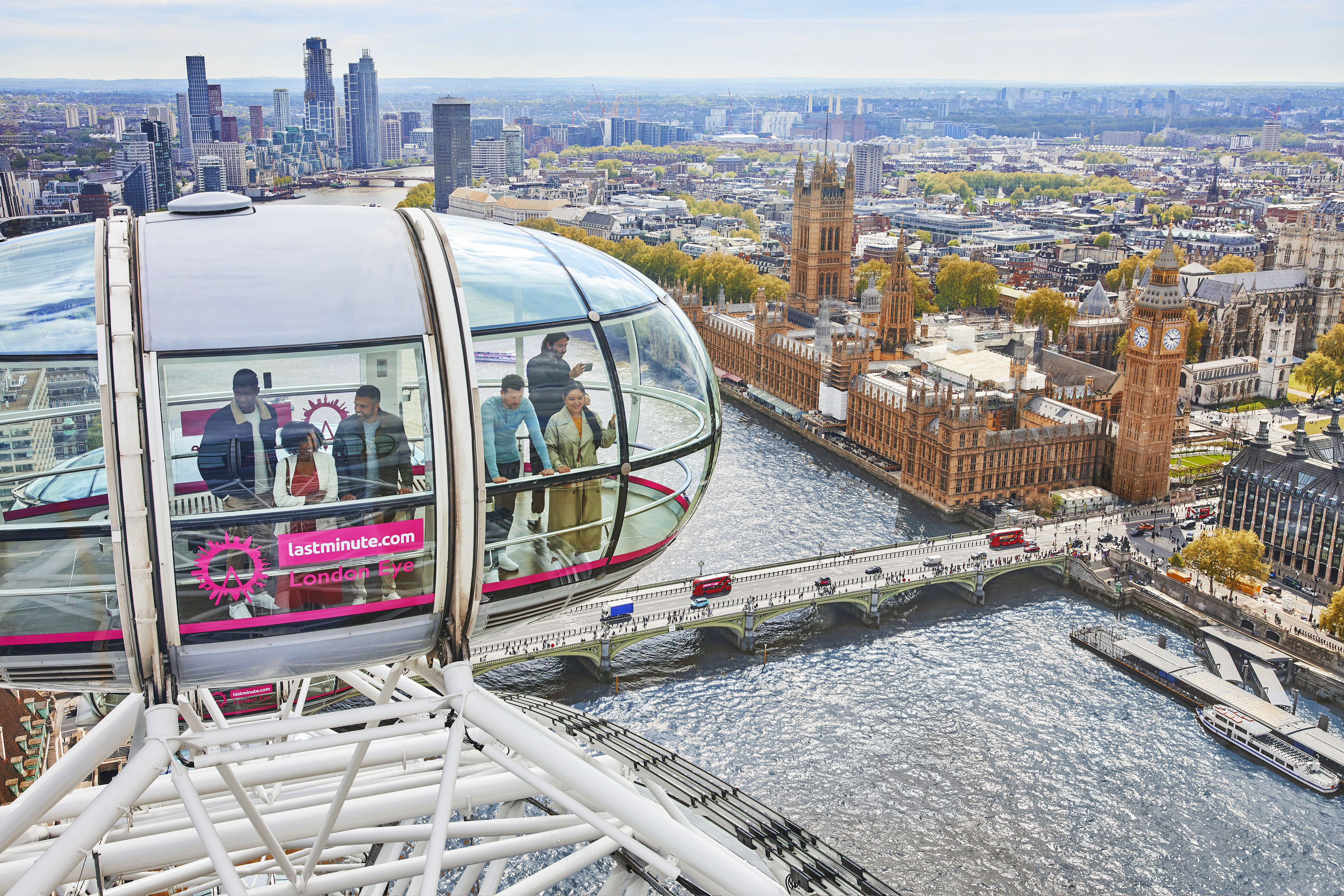 Advance booking only 

2FOR1 Admission: £38.00  (Price subject to change)
Every year the lastminute.com London Eye plays host to millions of best friends, family days out, couples on holiday, marriage proposals, school trips, first dates, reunions and parties.
London is the best city in the world and its skyline is the most iconic. But it's more than just the view. It's about you, being together. It's about unforgettable memories. Soar up to 135 metres into the sky to see breathtaking views of Big Ben, Buckingham Palace and more, then place yourself in the skyline.
Share your experiences on the lastminute.com London Eye on #eyelovelondon so it can be shared with the rest of London. Share your moment and share your love of London.
London Eye Guide now available for FREE download on iOS and Android.

Image Credit: Press Association

For full Merlin T&Cs please check here.

Stay up-to-date
Subscribe to email updates. Get travel inspiration, journey updates and exclusive offers delivered straight to your inbox.
We will not pass on your personal information to any organisation outside of Thameslink.
Should we no longer operate the Thameslink franchise, please be aware that we will pass your details to the Successor franchise or Secretary of State for Transport to allow you to continue receiving service and/or marketing emails if you have consented to them.
Subscription confirmed
Thank you for subscribing to receive relevant updates from Thameslink.
Subscription Failed
Something went wrong with your submission, please try again later.